For examples of beach flags you can take a look at our customers, images of beach flags or at Trusted Shops Reviews of our products. These examples can be used as a source of inspiration for creating your own beach flag.
Our customers
Beachflags.com is satisfied with every customer. Regardless of whether you are a big or a small customer, all customers are very important to us. Many different customers preceded you with ordering beach flags. If you also want be mentioned on our website with your beach flags please contact us. You can show a picture of your flags to other customers and let customers know what you think about our beach flags.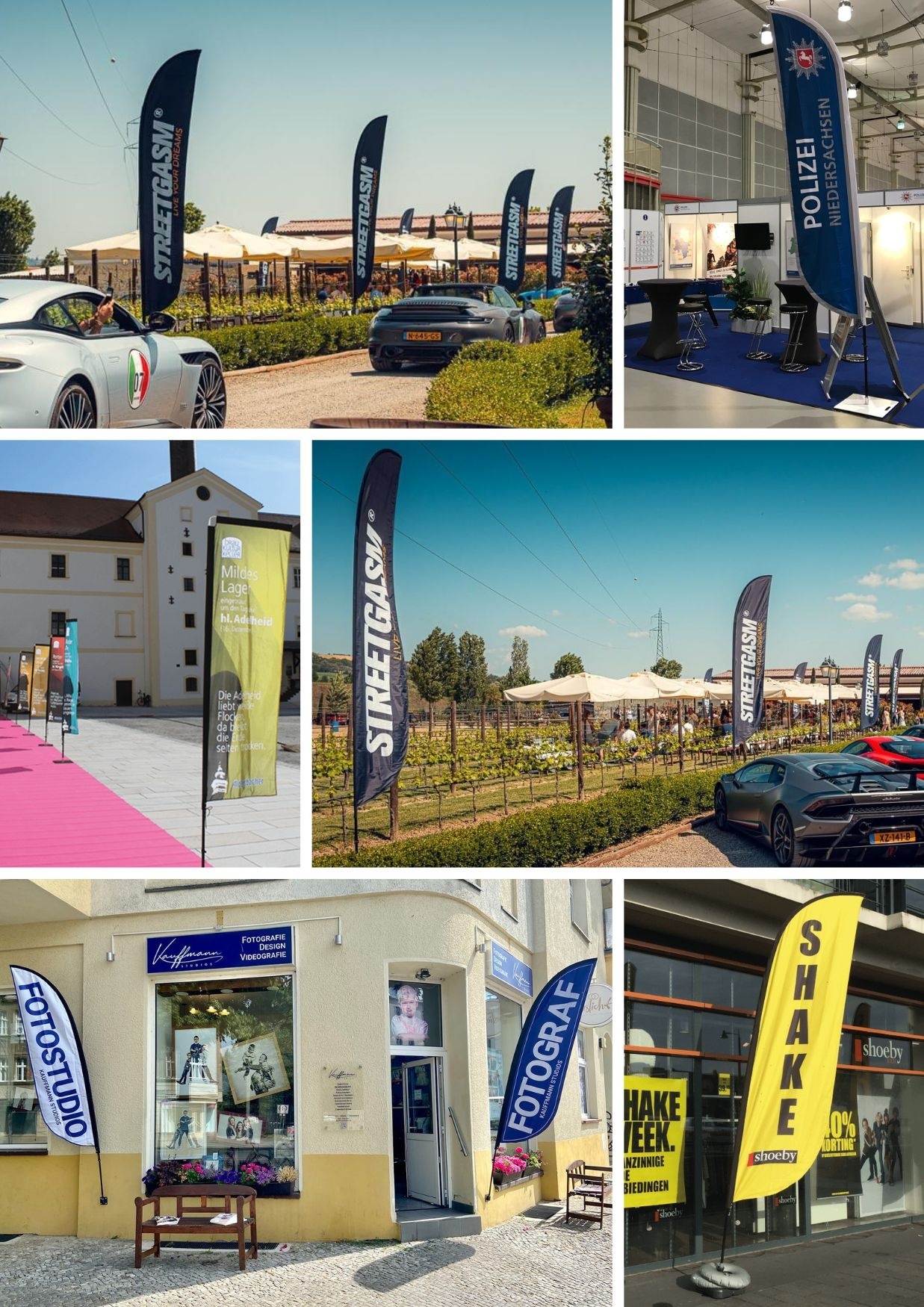 Photos and images
Take a look at some pictures of beach flags and use them as inspiration. You could see some beach flags from customers and some examples for your inspiration.
Reviews
Reviews from customers are very important nowadays. A lot of customers read reviews to get a good impression of the company and the products they sell. This is the reason why beachflags.com also uses reviews. Our customers are very satisfied about our service and products. Take a look at our review page to get a better impression of beachflags.com